In July we were blessed with a visit from Cathalain's parents for two weeks. This enabled Cathalain and I to take a mini three day vacation to Lake Biwa, the largest lake in Japan. We had a great time relaxing, fishing, and of course a side trip to Costco. Tobin had a great time with his grandparents while we were gone! I really don't think he even missed us much.
We are very thankful for all of my in-laws help and enjoyed spending time showing them around our area after we returned from our trip.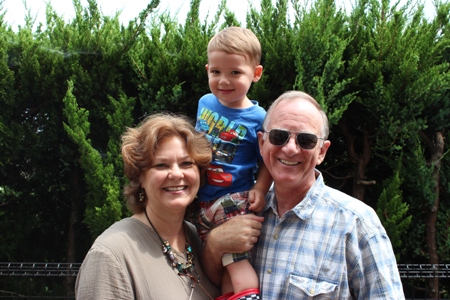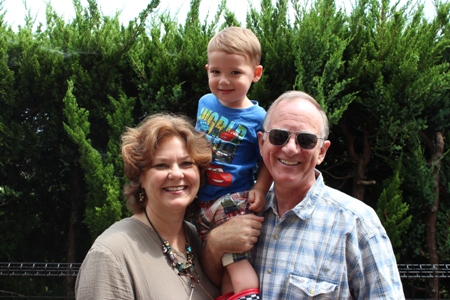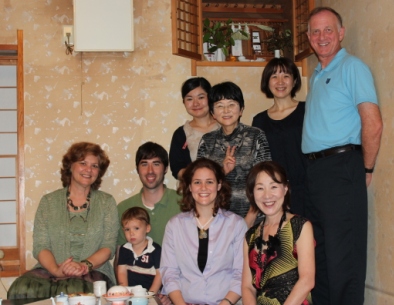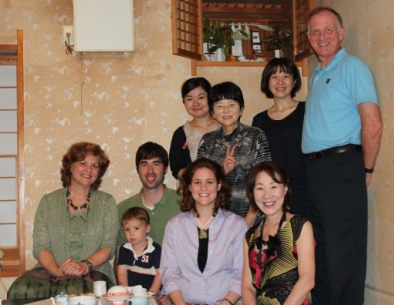 One evening we went to a traditional Family Sushi Restaurant. The owner's son is a friend of a friend. Many of the ladies at dinner attend either Cathalain's Bible Study or Michael's English class.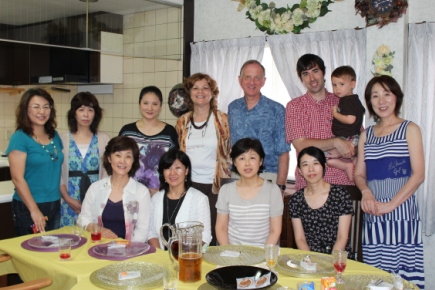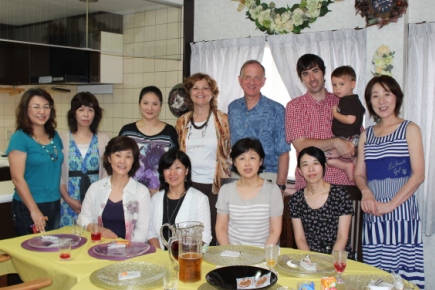 A good friend invited us to a lunch cooked by her Taiwanese friend. We were blessed to meet many new ladies and have a delicious lunch!