Greetings from New York!
We arrived safely today for the MTW Cross-Cultural Training in New York City. We will be here July 1-30.  This month we will spend half our time serving with a local congregation and the other half of our time in a classroom setting studying different topics which will better train us for the mission field. Please pray for spiritual growth and that we would leave better equipped to serve the Japanese.
Our Past Month

This past month has been filled with many transitions!  We were able to visit and share our ministry with two churches at the beginning of the month. We then packed up our house and moved in with a dear friend from our church. We spent the last weekend in Lakeland with our church's youth group at Daytona Beach for their annual beach retreat. We enjoyed our time with the high school youth we had gotten to know over our time at Covenant and it was a welcome relief from the hustle and craziness of life. We then said goodbye to our friends at Covenant Presbyterian after morning worship and headed up to Virginia. It was a sad time for us to leave behind our good friends in Lakeland, yet exciting to be moving closer to getting to Japan. Please pray for our home to close.  This was supposed to happen last month but has been continually delayed.  Please pray for us as we move into a life with so much transition and instability.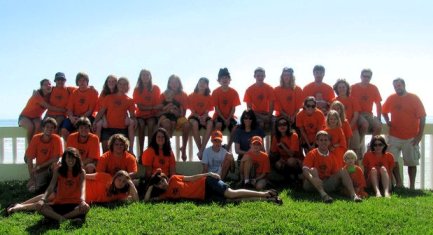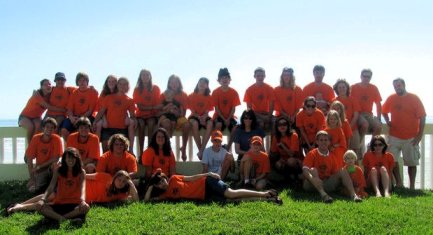 Tobin's Turn
Tobin turned six weeks on Tuesday and has been adjusting well to all the change. He has had two airplane flights so far and has done really well on both of them. We are certainly blessed to have been given a "laid back" baby who seems content no matter where he is or what situation we drag him into. Please pray for Tobin to grow up never knowing a day where he doesn't call Christ his Savior.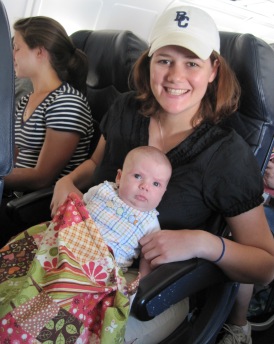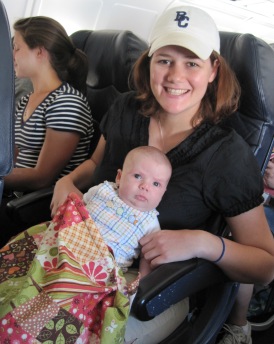 Wrap Up
As we begin this final training, we feel that we are nearing the final stretch before being able to head to the field. We have a total of 75% of our support pledged.  This leaves us with 25% to raise before we can head to the field. When we return to Virginia after New York we will be meeting with churches and continuing our support raising.  We are looking forward to joining the team in Japan and help share the gospel to a people and culture where Jesus is widely unknown. Thank you for all your prayers and support of our itineration and training. We're very appreciative of you and are thankful to have you partnering with us in our ministry to the Japanese.
**Recently we ran across an article about "The World's Most Expensive Cities 2010."  Tokyo was ranked #1 and Nagoya #4.  Where was New York City?  Surprisingly 29th!  To read more check out the article at http://finance.yahoo.com/family-home/article/109909/the-worlds-most-expensive-cities-2010.