Recently we have seen many mainstream news reports portraying negative aspects of Japanese culture reporting about economic, psychological, corporate, and societal ills. This is contrasted to the many reports we receive from the mission field about the growth of the church, conversions of unbelievers, and the spread of the Gospel throughout the country. Praise God the Spirit in moving in this dark and lost place and praise God for your partnership in the advancement of the Gospel to the Japanese people! What an exciting time for us to have the opportunity to join our team in Nagoya.
Support Raising
The last few months have felt a bit like a roller coaster. We are currently at 50% of our total support pledged and were informed last week our one-time gifts will generate into approximately 10% of our needed budget. We have been blessed to continue working during itineration and thus have not needed to live off our MTW account. This is how we have been able to save such a large percentage. Praise God! This means we have 40% or $4,000 monthly left to raise. Please pray individuals and churches would be moved to partner with us in the spreading of the Gospel to the Japanese, pray we would not rely on our own strength but trust God in this sometimes overwhelming task and for additional contacts with individuals and churches.
Licensure
After returning from my year-long internship in Japan with MTW I felt a burden to become better equipped so I could better serve the Japanese as a career missionary. This involved receiving further education in Biblical Studies and Teaching English to Speakers of Other Languages. Now after much prayer and discussion with our team in Japan and the pastor's at our home church I have decided to become further equipped by being licensed in the Southwest Florida Presbytery. This will allow me to fill the pulpit, if necessary, for the Japanese preachers in Japan. In February I went under care of the Presbytery, will be examined by a committee in April, and be examined by the entire Presbytery in May. Please pray as I prepare for exams, for the ability to clearly articulate my thoughts during the examinations, and for the examiners to have wisdom.
What's Next
This spring we will continue speaking at churches and Presbyteries in Florida, attend our home church mission conference, and I will be traveling to various Presbyteries in Virginia and hopefully Maryland. Praise God…in early May we are expecting the birth of our son and our house will be closing on June 1! What a relief and blessing. On July 1 we will head to New York City to spend the entire month at our last official MTW training. After July we will continue to travel and speak with individuals, churches, and presbyteries throughout the east coast and look to go out west to Arizona and California where Cathalain's family lives. We are still hoping to leave for Nagoya in September. Please pray for endurance, for the birth of our son, and receptiveness as we speak throughout the country.
We truly are grateful for your support of our ministry. We are blessed by your faithfulness in prayers and financial support. Thank you for being such an encouragement to us!
Many Blessings,
Michael and Cathalain Carter
"All the nations you have made will come and worship before you O Lord; they will bring glory to your name!" Psalm 86:9
To donate on-line: https://www2.mtw.org/donations/donate/default.aspx
Don't forget to join our Facebook Group: "The Carters in Nagoya, Japan"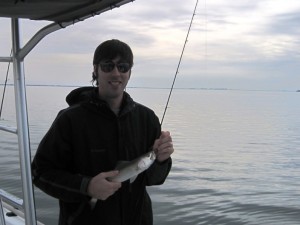 Michael fishing with guys from the Church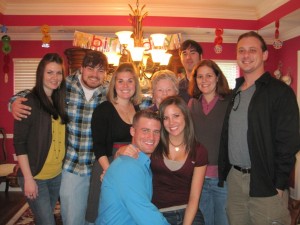 Celebrating Cathalain's Grandma's 80th Birthday in Pooler, GA