Since it is the end of the year and we are bombarded with various reviews of the previous year we thought we would write our own "fall in review." Sometimes we don't have the opportunity to discuss all that is happening with our team in Nagoya so here is our attempt to educate our readers about what has been happening on the field.
The Wilson's moved from language school in Tokyo to join the team in Nagoya. The Wilson's are focused on music ministry with Tom's specialty being choral ministry.
November 1 the Nisshin Church celebrated its 10th Anniversary.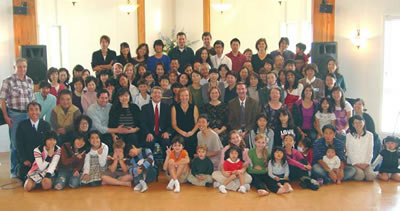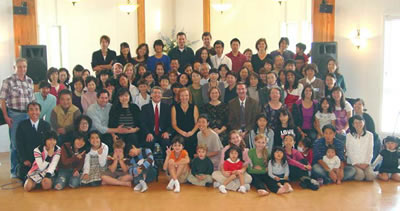 In November the Church Planting Institute Conference (CPI) took place where over 300 missionaries and national leaders gathered to become better equipped to church plant in Japan.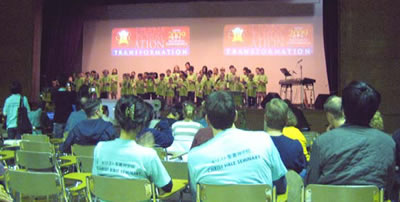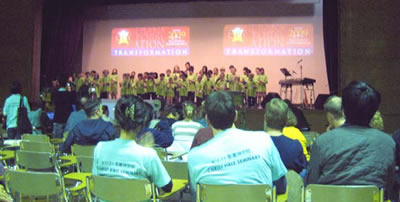 [At CPI] there were 25 Japanese pastors and staff people who attended the special Japanese gospel track I [Bruce Young] led. The three national pastors all did an excellent job leading their sessions. And for the first time all 25 attendees continued on through all three sessions rather than leaving to attend other seminars! (Taken from Bruce Young's prayer letter)
Chubu Bible Institute seminary classes: This is the second year to teach the spiritual dynamics class with 15 vibrant, young and gifted leaders in attendance. We talked about the motivations for ministry and daily life with Christ driven out of a growing gratitude for the debt paid by Christ. The last day Susan and I led a session on cultivating a healthy marriage. I think this was a highlight of the three days for the students. They expressed gratitude for being prepared this way. Very little is said about Christian marriages and yet with divorce rates soaring in Japan the church needs to speak out to provide leadership in this area. (Taken from Bruce Young's prayer lettter)
On December 19, eight people joined the family of Christ in baptism at Nisshin Church.
Over 200 in attendance at the Nisshin Church for the Christmas concert and candlelight service.
As you can see the fall has been filled with exciting news from the field. We are anxious to join the team and praise God for all the work he is doing. This last excerpt from Bruce Young really encouraged Cathalain and I to remember how active our God is in pursuing the lost!
I had the opportunity to preach [at the Nisshin Church] two Sundays to a "full house." God is obviously working in the lives of many Japanese of all ages thru this church. One retired man said that he lost all purpose in life when forced to retire due to illness, but when he found value in Christ simply because he was loved by Him, this totally changed his life and gave him peace in retirement. A young college student committed her life to Christ the first week I was there and it was so encouraging to see other students huddle around her to pray for her and support her in this decision. Saturday night we met with three business men at Starbucks for a Bible study. One of the men is a new believer and it was exciting to see how he was trying to reach out to the quiet and introverted man in the group.