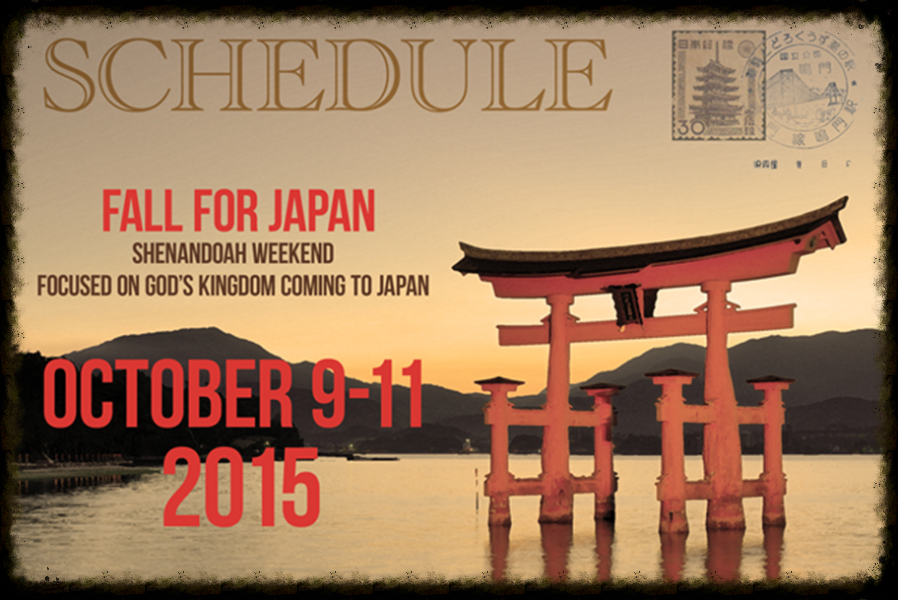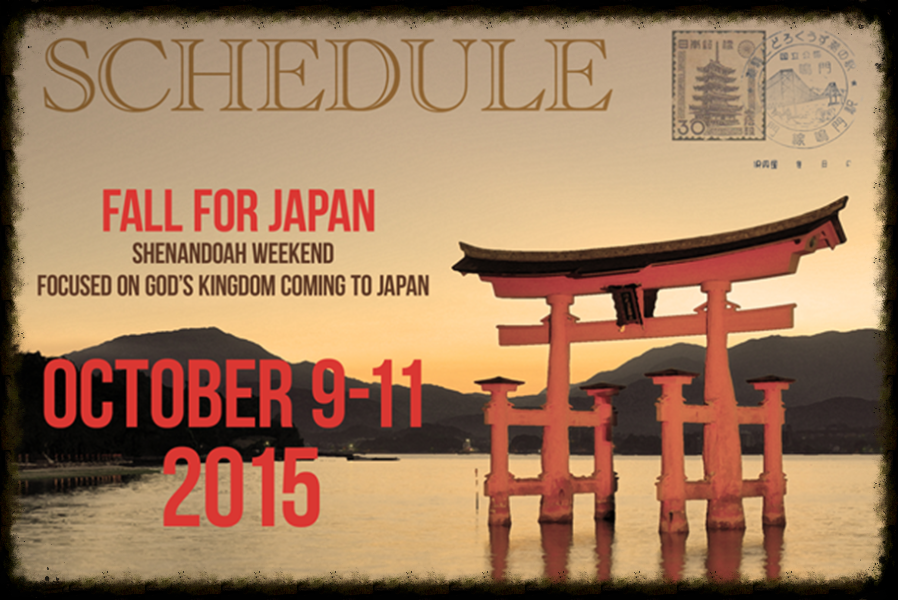 Do you have an interest in the mission work in Japan? Are you currently a financial or prayer partner to a missionary in Japan? Does your church partner with any missionaries in Japan?  Are you curious about what God is doing in Japan?  If you answered yes to any of these questions please join us for the Japan Partnership's "Fall for Japan" Conference in Charlottesville, VA.
The conference schedule is below.  To register download this file and mail it with a payment of $15/person or $25/couple to the address listed on the form or e-mail it to japanpartnership@gmail.com.  If you'd like a printable version of the flyer to post on a bulletin board, you can get that here.  Please spread the word by forwarding this email, sharing on social media, and telling your friends!
As you can see from the agenda, there's an optional "Fall Leaves Tour" on Saturday afternoon.  Please feel free to go on the tour and enjoy a beautiful time of year in the Charlottesville area.  However, if you want to spend some focused time with us we will plan to keep that time available for YOU (our partners)!