Greetings! So much has happened in our lives since our last update in February!
Our New Addition
On May 18 the Lord blessed us with our first son, Tobin James Carter. He was born at 8:38am, was 8lb 11oz, and 21.75 inches long. He has been a wonderful addition to have in our home and has attracted many family members to our house to come see him. (For his website send an e-mail and you will be able to keep updated with his growth!)  Please pray for our son to never know a day without calling Christ His Savior and King!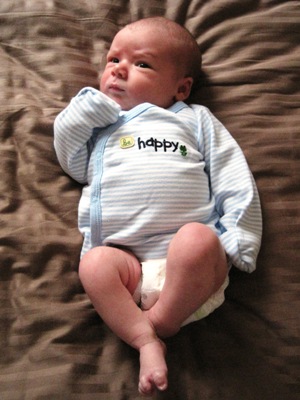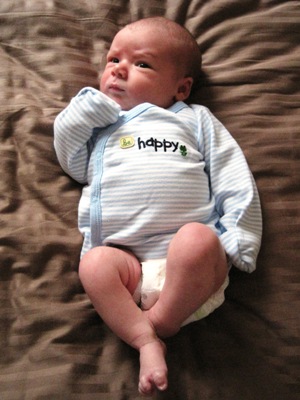 Our Timeline
After some ups and down with the contract on our house we are set to close on June 15. Please pray as we are packing and continuing to sell all of our furniture. We have already started transitioning our things to Virginia, but could especially use prayers as we close out the purchase of our home.
On June 28 we will be leaving Florida and dropping our belongings at my parent's house in Lexington, VA. On July 1 we are traveling to NY City for a month long MTW cross cultural training. In August we will move back to Virginia and will continue to raise the additional 30% of our support which we still need before leaving for the field. Please pray for the many transitions and the anxiety we feel of having a newborn in New York City for a month!
Support Raising
I am traveling to speak at the Potomac Presbytery in Northern Virginia on June 1. Cathalain and I are still actively visiting small groups in Florida and will be visiting a few churches to share about our ministry in June. Our official send off from Covenant, our home church, will be June 20. The following week we are on the annual beach retreat with the Covenant Youth. Please pray as we continue to actively share about our ministry and partner with churches and individuals.
Licensure
In May I had the opportunity to preach at the Southwest Florida Presbytery meeting. The next step for Licensure will be going before the committee to be reexamined on the Bible Portion and then go before the Presbytery at the September meeting. Please pray as I prepare for exams, for the ability to clearly articulate my thoughts during the examinations, and for the examiners to have wisdom.
We thank you all for your continued prayers and support. You are a constant source of encouragement during this whole process.