The Lord has opened many doors as we travel around talking with churches in our area.  In early March we participated in St. Paul's mission's conference.  Dan Iverson was the keynote speaker for the weekend.  This was awesome because he has been in Japan for 20+ years and led Michael while he interned in Japan.  Dan's leadership was a great part in Michael's calling.  It was a blessing to spend time with Dan and his wife, Carol, and talk about Japan, the future vision for Japan and thank the Lord for his continual work in Japan.  The weekend was a whirlwind but left us energized and excited!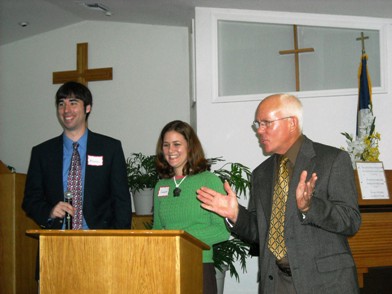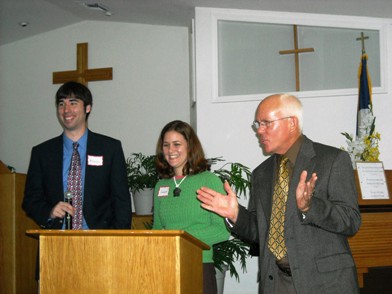 Last weekend we had the opportunity to speak to Grace Presbyterian in Arcadia, FL.  Although we didn't personally know anyone in the church initially we left feeling as though we had many new friends.  The church blessed us through their proclamation of the Gospel, genuine interest in our calling, warmth and encouragement.
Below you will find the flier for St. Paul's mission conference. We thought this was really neat. Make sure to look at the tree carefully!