Michael and I arrived in Roanoke about 9am on Friday, October 10.  It wasn't a pretty sight because neither of us are categorized as "morning persons."  Nonetheless we were greeted by Paul who even came into the airport and was waiting at the security check point.
While in Virginia we had the opportunity to meet with many people.  We had a few one on ones, an opportunity to speak to the Blue Ridge Presbytery in Martinsville, a dessert, we spoke at both services at Grace Presbyterian, a lunch after church and had the opportunity to meet with the Sunday night small group over dinner.  (Did I mention Mim (Grandma) and Janice (Aunt) stopped in for a surprise visit?!)
Although we were exhausted by the end of the trip we were grateful to spend time with many friends and our family throughout the three days.  The groups were all very supportive and encouraging.  It was a blessing to start our intineration process with such friendly supportive faces.
The trip highlights included meeting multiple pastors from various PCA churches in S. VA, seeing all our friends, hanging with the family (and watching the Gators win), the surprise visit by Mim & Janice and meeting new folks who had recently moved to Lexington who although we didn't have a previous relationship were extremely supported and interested in our ministry.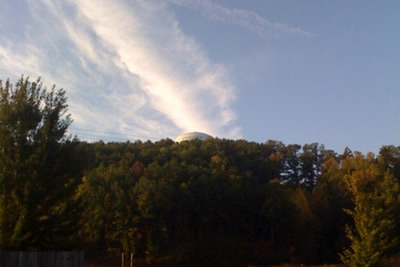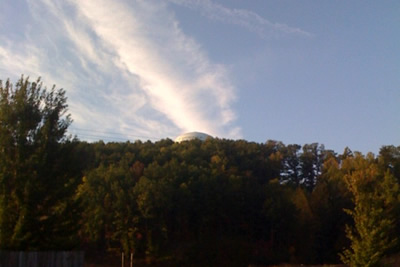 This is the water tower in Martinsville. The leaves were beautiful,
but we forgot our camera.  This was taken from a cell phone.